Staff
Staff
The Tennessee Senior Olympics employs two permanent part-time staff.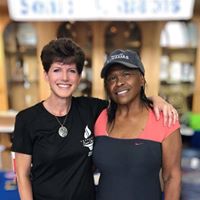 Christine Dewbre, Executive Director
Christine Dewbre currently serves as the Executive Director for the Tennessee Senior Olympics. While directing this organization for the past 28 years, she has been mesmerized by the health and fitness lifestyle transformations she has witnessed along the way.
Before devoting her efforts to the TN Senior Olympics, she acted as Assistant Director of Recreational Sports at Texas Christian University.  In addition, she was the fitness director at two athletic clubs, overseeing the fitness areas, staff, and personal trainers.
She holds a B.S degree in Exercise/Sports Science and a M.S. degree in Recreational Sports Administration, both from Indiana University.  Currently,  she also serves on the National Senior Games Board of Directors.
Christine also enjoys the outdoors and serving at church and community events. But most importantly she cherishes family time with her husband Mark of thirty-one years, two daughters Morgan and Maddie, and son-in-law Jake.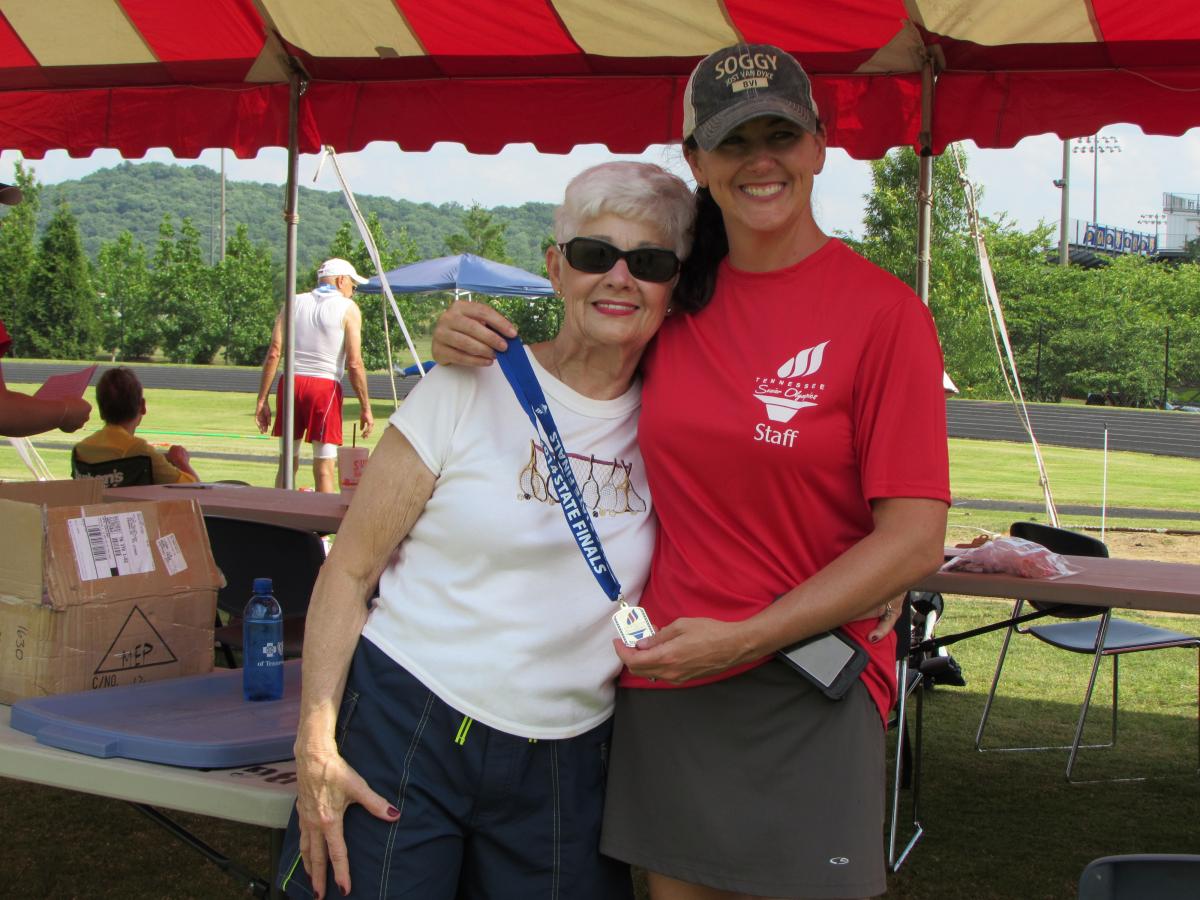 Traci Meador, Director of Athlete Relations and Services
Traci began working for the TN Senior Olympics in 2004 as a seasonal office assistant.  This necessitated whatever task was asked of her whether it be aiding with registration, mailing press releases, or helping at sports events.
Currently, she serves as the Director of Athlete Relations and Services.  Her knack for communicating well and love of the athletes serves each participant well in this capacity.  Inspiration gleaned from watching and learning about the lives of the participants keeps her engaged and enthused. 
Before beginning her career at the TSO, Traci lived in three major cities, Atlanta, Dallas, and Chicago before moving back to her native Tennessee roots.  She has been a flight attendant for a large commercial airline, owned her own business, and been engaged in many other jobs and activities in between.
Traci is married to her childhood sweetheart, Marty, of 34 years and has two grown sons, Zach and Nick whom she adores.  For pleasure, she enjoys the outdoors and spending weekends on Dale Hollow Lake as well as time spent with her family and friends.